Venturing RAVE 2019 will be held at Camp Pigott on April 12 - 14, 2019.

This is the premier Venturing event of the year and includes the planning and support from Venturers all over Oregon, Washington, Idaho, California, and Alaska.

This is the largest Venturing event in the Pacific Northwest that is planned and run by the youth of the Western Region Area 1 Venturing Officers' Association (VOA). This will be the 5th annual RAVE to take place, and this year it will be held at Camp Pigott just northeast of Seattle. Registration fees to be announced.

There is an option for unlimited shooting during activity time.

Crew 27
Boy Scouts of America
Fox Island, WA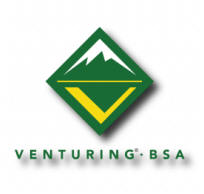 Site Created on November 29, 2011
by Dragonwyck Web Design LLC