Sleep in a REAL submarine! Submarine Camp-Ins are guaranteed to be a unique camping experience that's warm, safe, dry, and exciting—any time of year! OMSI's USS Blueback, a retired U.S. Navy submarine, is open for sleepovers!

Experience what it's like to live on a submarine, explore the torpedo room, peer through a periscope, and sleep in the crew's quarters. Learn about density and buoyancy as you explore how submarines are designed to dive and surface.

The Sub Sleepover program cost is $115 per person (youth & adults) which includes: Round trip Train tickets to Portland on AmTrak, dinner on Saturday, snack, continental breakfast, access to 5 halls with over 200 science exhibits, and museum admission for the following day.

Bring a lunch to eat on the train Saturday. Lunch on Sunday is on our own, so bring lunch money.

A movie in the IMAX Empirical Theater is also included.

We will be doing a 2 mile 'Urban Hike' along the Wilamette River, from the Union Station to OMSI.

Our Train Schedule:
Amtrak 501 Cascades line, leaving Tacoma at 8:08 AM, arriving in Portland at 10:55 AM
Amtrak 518 Cascades, leaving Portland at 3:00 PM, arriving in Tacoma at 5:32 PM

Fees:
Youth Pass:
$115 incl. Train tickets, Sub Sleepover, Museum admission, special exhibit
(Scouts who participated in fundraising pay $75)

Adult Pass:
$115 incl. Train tickets, Sub Sleepover, Museum admission, special exhibit

OMSI is home to the U.S. Navy's last non-nuclear, fast-attack submarine, the USS Blueback (SS-581). The Blueback was the first battle-ready class of submarines to use the teardrop hull. It was in official operation throughout the Pacific Ocean for 31 years.

The USS Blueback served in the entertainment industry, too! It was used as a location for a Discovery Channel documentary and various commercials, and it appeared in the hit movie The Hunt for Red October and an episode of Hawaii Five-O.
Crew 27
Boy Scouts of America
Fox Island, WA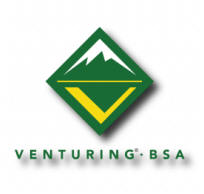 Site Created on November 29, 2011
by Dragonwyck Web Design LLC